PRODUCTS
Load Volume Scanner
Conveyor Volume Scanner
Enabling you to make significant productivity gains
Loadscan - New Zealand is the original manufacturer of Load Volume Scanner in the world and a pioneer in the fieldof volumetric scanning.
Loadscan offers the most accurate scanners in its class and are trusted world over including India with respect to product quality & after sales support.
Loadscan's load volume and conveyor volume scanning systems provide fast, accurate measurement and meaningful reports. Installing a Loadscan system will allow you to get the full picture of what's being shifted so that you can optimize loading, production, and profits.
Load Volume ScannerEnabling you to make significant productivity gains.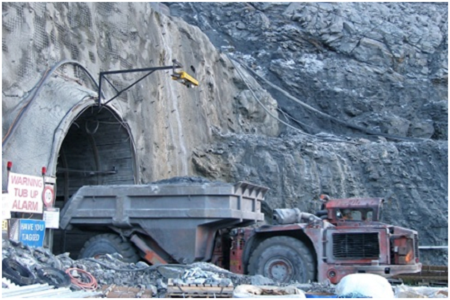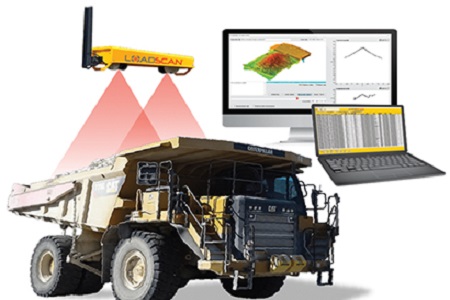 The load volume scanner (LVS) system automates payload measurement and can be configured to suit your business The Loadscan Load Volume Scanner (LVS) system utilizes laser scanning technology combined with proprietary Loadscan software to measure the exact volume of the material loaded in a truck or trailer bin. With this system you'll measure actual volume, not a converted weight estimate whilst also recording a 3D colour profile of every load. It means you don't pay for water content, you can eliminate customer and/or supplier disagreements over quantity, and you can easily track material movements.
Heavy Duty, High Intensity Dual Pulse Maintenance/Recovery System. Featuring: 2000 Ampere-Hours of conditioning capacity, a built-in IP67 Waterproof Fuse Housing with a 5-amp mini blade fuse, Longer Cables that reach terminals 1050mm apart and 8mm Ring terminals. Suitable for All applications, using All variants of Lead-Acid batteries, from 10Ah to 2000Ah capacity, installed in Any/All configurations. Please note: For applications using voltages and capacities above 2000Ah, multiple units (in series configuration) can be installed.
Maximize truck utilization
Eliminate wasteful carry-back
Gain an indisputable data trail
Improve bottom line
Conveyor Volume ScannerEnabling you to make significant productivity gains.
Loadscan's new conveyor volume scanner (CVS) precisely measures and reports on bulk flow to give you ultimate production control. Make better decisions based on accurate, real-time data feeds. And monitor and operate your conveyor belt on the fly, wherever you are.
It supplies volume measurement, reports tonnes per hour, enables you to set batching and job staging, and can be programmed to start job and stop your belt when your target volume/tonnes are reached.
In most cases your scan head will be attached to one of the standard frames, which expands and contracts, for a secure fit to your conveyor belt. Your CVS system can be used with both shallow and deep 'v' conveyor belt set-ups. It's cost effective, easy to install and low maintenance.
CVS-1SS standard, small 500-1150 mm
CVS-1SM standard, medium 1150-1750 mm
CVS-1SL standard large 1550-2200 mm
CVS-1X custom mount Up to 3000 mm